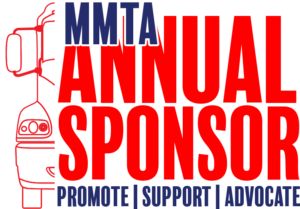 MMTA serves over 1,700 companies across the great state of Maine and beyond. These companies make up the bulk of the almost 34,000 people who make their living in the trucking industry in Maine.
Last year, many member companies showed their support by taking advantage of bundled pricing and hassle-free advertising resulting in member company recognition all year long. By becoming an annual sponsor of MMTA, your company will receive the following recurring exposure:
The annual sponsorship has two tiers, the Gold level and Platinum level which have their advantages but the greatest benefit is supporting an organization who sole purpose is to promote, support and advocate for the trucking industry in Maine. Becoming an annual sponsor is as simple as completing our online form.
For more information on how you can support MMTA visit our website or contact:
(207) 623-4128
THANK YOU CURRENT ANNUAL SPONSORS