Attracting and retaining employees can be challenging. Offering the right benefits package that is affordable can be confusing. We can help!
We leverage our member purchasing power to offer:

Full PROGRAM BROCHURE (2023 Plans and rates)
DENTAL (2023 Plans and rates)
Life/AD&D and Short Term Disability (2023 Plans and rates)
Vision Coverage (2023 Full Benefit Plans and rates or Hardware ONLY)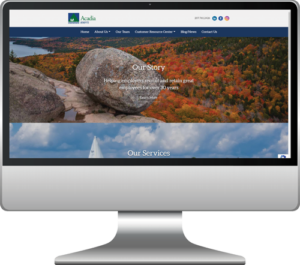 Our program has the best rates around with plenty of plan choices to meet your budgetary needs. We have partnered with the most respected names in the business – Delta Dental, UNUM and DeltaVision.
The sole purpose of this program is to benefit the members of the MMTA and the more participation we have the better rates we can collectively negotiate.
If you already offer these benefits but want to compare prices/value – GIVE US A CALL!
If you are considering offering new benefits but think it is too expensive or too much hassle, you might be surprised – GIVE US A CALL!
The program has also partnered with the insurance experts at Acadia Benefits who would be happy to answer any and all of your questions:
Bob Kennedy – (207) 822-4376 (rkennedy@acadiabenefits.com)
Kevin Kennedy – (207) 615-0560 (kkennedy@acadiabenefits.com)
Mary Brooks – (207) 947-4794 (mbrooks@acadiabenefits.com)