December 16, 2021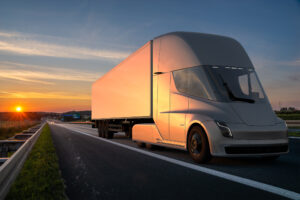 MMTA has written articles in October and November of this year to let our members know about a Maine DEP proposal to adopt the California Advanced Clean Trucks Program (ACT).  This routine technical rulemaking would set mandatory sales thresholds of Zero Emission Vehicles (ZEV's) starting in 2025. Effectively, this adoption would put Maine on an accelerated path to electric medium and heavy-duty trucks regardless of operational realities.
A coalition of Maine business groups (including the MMTA) representing more than 15,000 businesses weighed in on the practical realities and negative implications of adopting ACT before reasonable questions were answered – mainly relative to grid upgrades, infrastructure investments, technology availability and adoption incentive options being considered.
In large part due to our efforts, adoption of the ACT will be postponed for at least a year. The reason DEP made this recommendation was that they wanted to involve stakeholders between now and when they post it for rulemaking again next year, which would also include having the PUC and the Governor's Office of Policy Innovation and the Future make presentations to the Board of Environmental Protection. They envision PUC would talk about the grid and investments needed to meet current and future electricity demand and GOPIF to talk about the Clean Transportation Roadmap, which also includes a proposal to adopt the CA ACT.
If the DEP (at their discretion) starts the public comment process all over again, the only substantive change will be the initial model year impacted by the mandate will be 2026 instead of 2025.
MMTA will keep members informed as the future of this rule continues to be discussed.