MMTA
November 15, 2021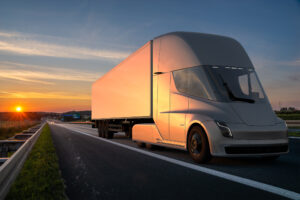 As previously reported, the Maine Board of Environmental Protection is pursuing routine technical rulemaking to adopt California's Advanced Clean Trucks (ACT) Program, setting mandatory sales thresholds of Zero Emission Vehicles (ZEV's) starting in 2025.  Effectively, this adoption would put Maine on an accelerated path to electric medium and heavy-duty trucks regardless of operational realities.
Public comments were taken on November 4th with MMTA and a variety of other business groups speaking about the practical realities and negative implications of ACT adoption in Maine. Subsequent to the public hearing, a coalition of 20 Maine business groups (see list below) representing more than 15,000 businesses joined forces to submit written comments by the November 15th deadline.
Click here to read the Business Coalition written comments submitted to the Maine DEP.
Click here to read the talking points explaining why Maine adopting these California rules is a bad idea.
Late last week, we heard directly from the Governor's office that it is likely the issue will be sent back to the DEP for them to work with stakeholders on some of the important issues brought up during the public comment process.  While not a guarantee, this stakeholder process would take up to a year to complete, which would give us all a better handle on the plan to upgrade the grid, invest in charging infrastructure, have a better sense of market availability and to know and understand adoption incentive options being considered.
Once the rulemaking has been paused and the stakeholder process is set, we will keep MMTA members informed with any developments.
Associated General Contractors of Maine
HospitalityMaine
Maine Aggregate Association
Maine Asphalt Pavement Association
Maine Automobile Dealers Association
Maine Beer Wine Distributors
Maine Better Transportation Association
Maine Energy Marketers Association
Maine Farm Bureau Association
Maine Forest Products Council
Maine Jobs Council
Maine Motor Transport Association
Maine State Chamber of Commerce
Maine Tourism Association
Manufacturers Association of Maine
Mid-Maine Chamber of Commerce
National Federation of Independent Business – Maine
Professional Logging Contractors of Maine
Retail Association of Maine
Retail Lumber Dealers Association of Maine