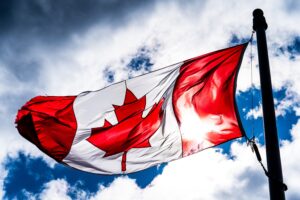 Maine Motor Transport Association has received several calls regarding travelling to Canada and having to require proof of vaccination status as a professional truck driver (essential worker). The United States and Canada have recently made announcements regarding the re-opening of the border for non-essential travel and have updated requirements for essential travelers, prompting the calls.
On October 12, 2021, US Homeland Security Secretary Mayorkas released a statement indicating that the border with Canada would be re-opened November 12, 2021 to fully vaccinated travelers to the US from Canada and Mexico for non-essential purposes, providing the traveler shows proof of being fully vaccinated.
In the same statement, the Secretary announced that foreign nationals travelling for essential purposes (such as truck drivers) will have to show proof that they are fully vaccinated beginning in January of 2022. This statement changes current policy which has allowed essential workers to enter the US without having to verify their vaccination status.
Canada has had a policy in place for months, requiring those travelling to Canada to be fully vaccinated unless you meet one of the authorized exemptions.  Truck drivers (essential workers) have been and are currently allowed to enter Canada, but must register with ARRIVECAN to do so. Non-essential workers who are not fully vaccinated are required to follow testing procedures and must quarantine, whereas essential workers are exempt from those requirements. Since early September, essential workers are only required to enter the information into ARRIVECAN one time and can use that receipt as proof of registration each time they enter. ARRIVECAN is a program in Canada that registers all persons entering the Country and records their vaccination status. More information about the program is available online in the link at the end of this article.
Another overarching vaccination requirement that is still under consideration by the Biden Administration would require all employers with 100 or more employees to be vaccinated.  This requirement would apply to trucking companies and their professional drivers. Maine Motor Transport Association has written to our Congressional Delegation urging them to oppose this mandate as it would have negative implications for the nation's supply chain.
We urge members to follow this issue closely if you are impacted as information has been changing frequently.  Please feel free to call MMTA is you have questions regarding vaccination status and essential workers.
Secretary Mayorkas to Allow Fully Vaccinated Travelers from Canada and Mexico to Enter U.S. at Land Borders and Ferry Crossings | Homeland Security (dhs.gov)
Use ArriveCAN to enter Canada – Canada.ca