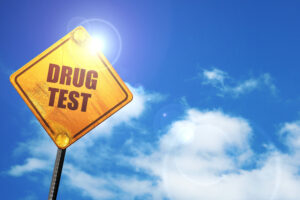 DISA has just announced changes to the way the MMTA consortium pool will be handled, beginning in 2022.  The changes are an effort to keep random test selections for the consortium to a minimum, which is one of the benefits of belonging to a consortium. The new policy was recently sent by DISA to all members of the MMTA consortium by email and/or mail and can be read here.
As a reminder, the consortium pool must test drivers at an annual rate of 50% for drug and 10% for alcohol. So, if 2,800 drivers are in the consortium, 1,400 of them must be tested for drugs and 140 of them must be tested for alcohol on an annual basis. When a member of the consortium fails to test when selected, not only is that member not in compliance but the remaining members of the consortium face the chance of over-selection in order to achieve the required testing percentage by the end of the year. This hurts the entire pool as compliant companies have to compensate for non-compliant companies with increase rates of testing.
While the majority of members in the MMTA/DISA pool are compliant, there has been a recent uptick of companies that have failed to test when selected, for a variety of reasons. The end result, however, is that more driver selections have had to be made in order to achieve the mandatory testing percentage that the DOT requires.
The new DISA policy will benefit the members of the MMTA consortium who have always been compliant (the majority), by moving non-compliant members (the minority) to their own stand-alone pool, where failure to test when selected will only impact themselves. The policy will allow the non-compliant members for return to the larger consortium once compliance has been demonstrated.
When everyone does their part by testing when selected, the entire consortium pool benefits, as we are all in this together.
Should you have any questions regarding the policy or need assistance with drug and alcohol testing compliance, contact the staff at MMTA.