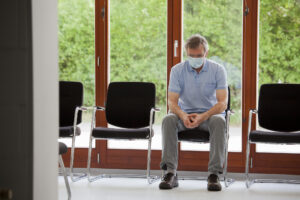 On August 12, Governor Mills announced that healthcare workers across the state must be vaccinated against COVID-19 as a condition of employment by October 1. What does this mean for MMTA members?
Potentially, the healthcare system, as we know it, would be understaffed if healthcare workers choose to seek alternative employment in lieu of getting the vaccine.
This means our members may face delays when employees are required to visit drug and alcohol testing facilities for pre-employment or random screenings, for example. Virtually, all medical facilities, dentists, nursing homes, and clinics are preparing for the effects the mandate may have as the deadline approaches.
Maine Motor Transport Association continues to monitor this mandate and will keep our members updated on any changes that may affect the Maine trucking industry.
Sources:
(2021, August 12) Mills Administration Requires Health Care Workers To Be Fully Vaccinated Against COVID-19 By October 1. Retrieved from https://www.maine.gov/governor/mills/news/mills-administration-requires-health-care-workers-be-fully-vaccinated-against-covid-19-october
Andrews, C et al. (2021, August 16) The fallout to expect from Maine's new vaccine mandate for health care workers. Retrieved from https://bangordailynews.com/2021/08/16/politics/daily-brief/the-fallout-to-expect-from-maines-new-vaccine-mandate-for-health-care-workers/