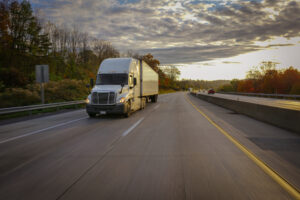 As many members already know, California's attempts to limit the use of independent contractors has spilled over into the trucking world and our industry's long-standing use of owner-operators.  The challenge of the law by the California Trucking Association has been going through the court system and now has ended up at the Supreme Court – see an August article in Transport Topics.
In support for the CTA, almost all of the fifty state affiliates of the ATA, including the Maine Motor Transport Association, have filed an amicus brief with the Supreme Court as they decide whether to take up the issue.  For a complete copy of the amicus brief, download it here.
Generally, the amicus focuses on the following issues:
The historical role of independent contractor owner-operators in the trucking industry;
The importance of the business model in general, and in meeting fluctuating capacity needs, specialized equipment, etc.;
The impact of the Ninth Circuit's decision on motor carriers' ability to operate under the market-driven, nationally-uniform business practices that Congress sought to promote when it enacted the F4A;
The effects it will have not just on California-based carriers/OOs, but those based in other states who operate in California;
The impact on the economic/lifestyle opportunities of the entrepreneurial individuals who chose the owner-operator model rather than the (readily available) employee model; and
The impacts on the supply chain/consumers/economy.