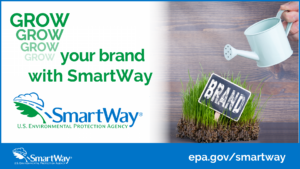 As part of the Maine trucking industry's ongoing commitment to playing a proactive role in critical environmental concerns, the MMTA is looking for members to consider participation in the EPA's SmartWay program. We though we would offer a top 5 list of reasons why you should join:
#5. Save money by using less fuel.
#4. Feel good about lessening your company's environmental footprint.
#3. More shippers are looking for ways to improve their supply chain sustainability and SmartWay is an internationally-recognized symbol of positive environmental performance.
#2. Be a part of reducing freight transportation-related emissions by accelerating the use of innovative fuel-saving technologies.
#1. Your competitors might already be on the list and you don't want them to be the only ones to get recognition, do you?
Want to learn more about SmartWay? Visit https://www.epa.gov/smartway to find more information and videos on the program and the tools offered.