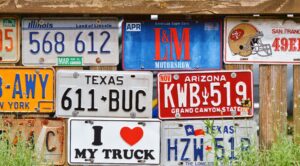 MMTA receives many calls asking for help with the many registration-related recordkeeping duties for which the trucking industry is responsible. We also receive reports from many motor carriers that vendors attempt to scare motor carriers into hiring them to perform these functions, which are easily accomplished by the motor carrier, or with a little assistance from MMTA.
Below is a list of many (but not all) of the administrative functions needing to be performed. Other registrations such as NY or KY HUT may also need your attention. Those expiration dates vary and must be filed by the motor carrier themselves, so you should keep an eye on their expirations. These items must also be renewed by the carrier themselves.
Please mark your calendars!
UCR – due no later than January 1 every year. You can pay this as early as October 1 the previous year. Here is the link to pay online: www.ucr.gov
DOT updates (aka MCS-150 or biennial update) – this is due according to your DOT number. The last digit represents the month they are due and the second-to-the-last number represents an odd or even year. Even number, even year. Odd number, odd year.
https://li-public.fmcsa.dot.gov/LIVIEW/PKG_REGISTRATION.prc_option
Heavy Vehicle Use Tax (IRS) – due as early as July 1 but no later than August 31 every year. If paid after August 31, IRS assesses late fees and penalties which increase the later you are with filing.
IRP (interstate carriers) – this is due every year, the same as a personal auto registration.
IFTA Reporting (interstate carriers) – due by the last day of the month after the quarter ends. For example, first quarter is due by the end of April as the quarter ends March 31st and so forth. May be filed online with Maine BMV.
IFTA decals expire December 31 each year.
Maine only fuel decals expire June 30 each year. Please note, if your DOT information is outdated, BMV will not issue fuel decals nor process registrations until you have completed your biennial update.
For assistance with any of the above, please contact Cecile Prescott or (207) 623-4128.