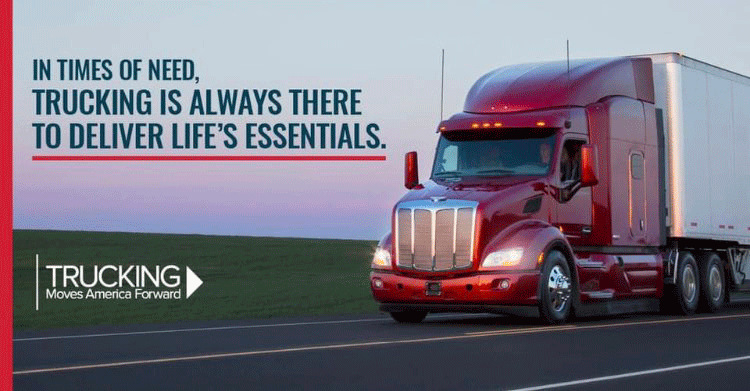 Major national crises tend to expose underlying truths about society that otherwise go unnoticed during life's regular routines. They reveal the individuals among us who are truly essential to upholding the high standard of living we've collectively come to expect. They remind us of America's unsung heroes.
The unfolding COVID-19 pandemic is no different. The spread of Coronavirus in the U.S. will test government institutions, challenge private industry and place inordinate demands on our most critical workforce. It will marshal the full strength of our nation and elevate its essential core.
And just as they do when a hurricane strikes or a blizzard hits, America's professional truck drivers will be on the front lines delivering critical supplies and aid to fellow citizens.