Almost 500 attendees came to the Sheraton Sable Oaks last night to celebrate highway safety and the Maine trucking industry.  Kicking off the evening was a hospitality reception, sponsored by Volvo Trucks, where industry leaders gathered to catch up with old friends and make new ones.  The night then turned to the banquet where Chairman Jeff Bouchard talked about the industry's workforce development campaign efforts.  Click on the image below to play the video.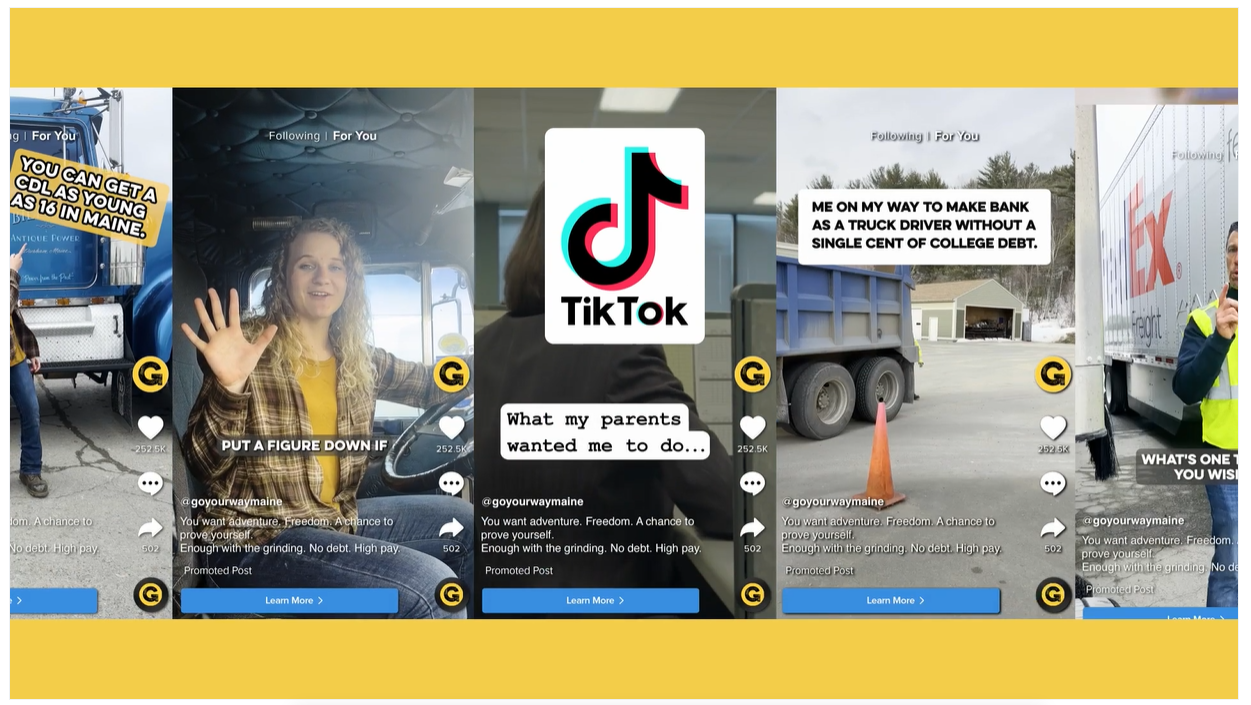 The rest of the event was strictly dedicated to the unbelievable safety accomplishments of professional drivers and the fleets that keep our economy moving.
MMTA's 2022 Drivers of the Month were an impressive bunch that have accumulated 285 years of combined driving and over 19 million safe miles during that time.  They are to be congratulated yet again for leading the way in safety on our highways.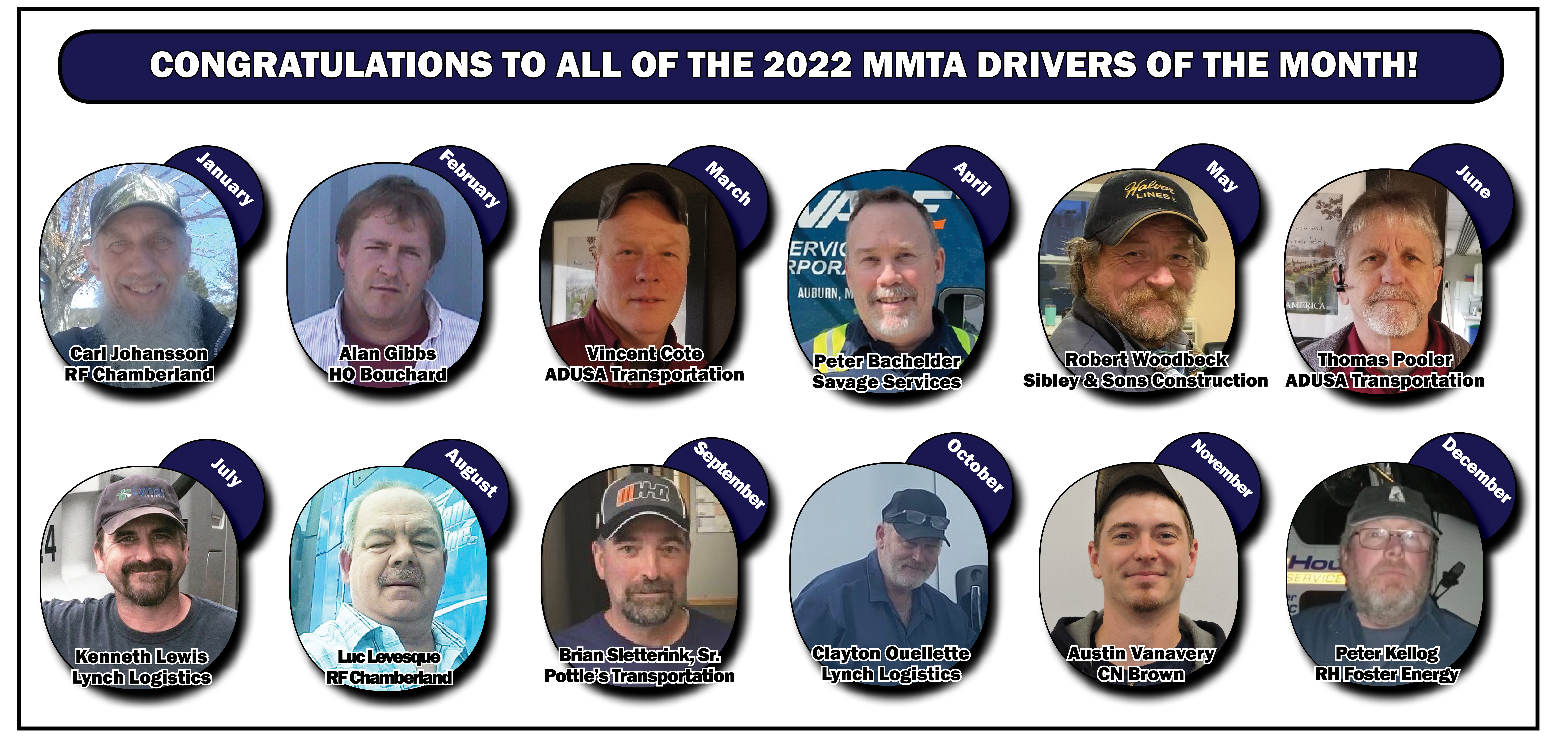 Out of these twelve individuals, one was selected to be this year's MMTA Driver of the Year.  Congratulations Vincent Cote from ADUSA Transportation! The Fleet Safety Awards, sponsored by Great West Casualty Company, are awarded to member trucking companies for their overall fleet safety records, categorized by miles driven collectively as a company over the past year.  Winners in each category were as follows: The companies in each of these categories are also selected to compete for the two coveted Grand Champion Awards – one for carriers with under 4 million miles and one with over 4 million miles –  and reflect the two carriers who have been independently judged to have the most outstanding safety record and safety program.
The 2022 Grand Champion for the category of Under 4 Million Miles was presented to Sibley & Sons Construction of Bangor, Maine. The 2022 Grand Champion for the category of Over 4 Million miles was presented to R.F. Chamberland, Inc. of St. Agatha, Maine. All of the award winners represent the best of the trucking industry here in Maine and we congratulate them for their service, professionalism and commitment to highway safety.
Closing the night was nationally-renowned comedian, Jeff Allen, who was sponsored by Maine Commercial Tire and Bridgestone.  Jeff left the crowd in stiches with his unique brand of family-friendly comedy.  The perfect end to a great event.
We hope you will join us next year on January 11, 2024!
THANK YOU TO OUR 2023 ANNUAL BANQUET SPONSORS